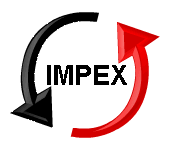 TelcoMgr™ Import & Export Utility

Download Current Version | View User Guide | Buy Online
An optional import utility application is available for TelcoMgr. The utility can import from the following types of source files:
dBase III & dBase IV

ASCII Text or CSV

Excel.xls, Excel Text or CSV
Source File Maps or import templates can be stored for repetitive use.
Export Features: Export to Delimited ASCII (comma, tab, pipe and semicolon), Dbase 3 and 4, FLAT ASCII, and HTML browser compatible files. The end-user control over page and table attributes (font, color, width, cell spacing. etc.), inclusion of user header/footer HTML (for example standard navigation bars) so the look and feel of their website can be maintained, table fields can be given a URL link, data can be output to one page or multiple pages. In the latter case Next/Previous links and page numbers are placed on each page generated.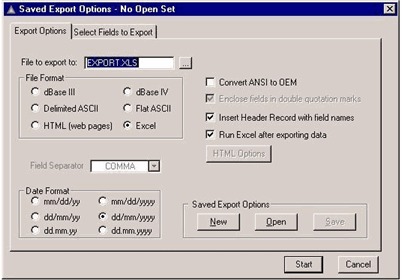 Furthermore, the user can define which fields are included in the export file. So for example, the user could exclude confidential data fields from being exported. These selections can be saved for future use. For ASCII files there are options for header record, double quotes and date format.