Sales Lead Management & Communication System Contracts and Proposals
"We Customize this Contact Manager and Proposal Generator For Your Business"
Download Files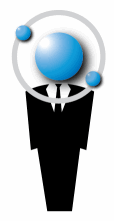 ComSystemsPro™ is a especially designed to create and manage professional sales proposals, detailed scope of work statements and contract documentation for business communications resellers. The applications are ideal for business telephone systems, computer networking and data systems. Included, is a CRMworx™ module and is compatible with OPTINEMAIL™
Key Features and Benefits
Centralized repository of quotation, proposals and contracts. Supports from 1 to 20 simultaneous users (requires a license per user.)
Fast quotation with standardized pricing and product descriptions.
Robust CRMworx™ module for client relationship management sales lead management.
Supports multiple pre-configured templates for new systems (voice or data), cabling, and MACs.
Prepare detailed statement of work for contract and project management
Professional layouts and formats for printed information .

More than 25 printed sales proposal formats to choose from.
Generates bill of materials and labor.
Generates sales contracts and delivery documentation.
All proposal formats are customizable.

Automatically calculates sales taxes and lease quotations.
Provides up to four customizable progress payment.
Easy for sales and administration personnel to use.
Compatible with QuickBooks (.IIF) "Items export file" or any CSV type files.
Optional Multi-user and network-ready.
Runs in Win'95, Win'98, Win2000, Windows XP, Vista, Windows Server 2003 (32 & 64 bit versions).
Compatible with ProjexPro Project Management Software
Compatible with SWORD ~ Service Management Software
Easy Report or Document Builder for user-defined custom documents.